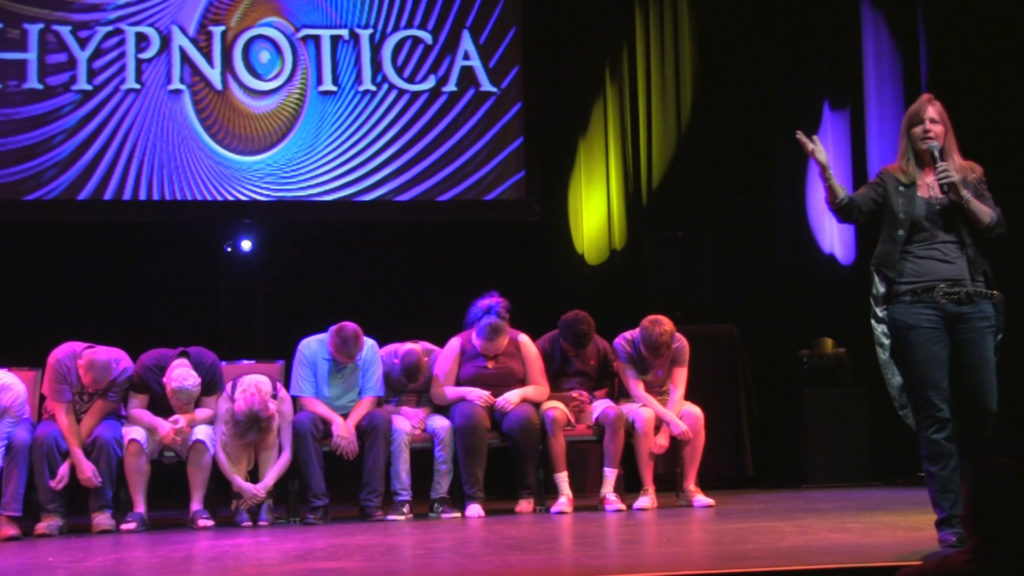 The Show
Master Hypnotist Tracy Gray delivers a high energy, fun filled comedy hypnosis show that is tailored to your audience and contains material appropriate for your guests.  Her decades of education experience with students of all ages allows her to form a relationship with your guests quickly and effectively, setting the perfect pace for your entertainment.
Tracy's shows are informative, laid back, fun, and full of surprises!  Each show is interactive with lots of music and has been customized to your event.  The audience and volunteers will all find something to love in this show!  Tracy strives to show people that they can be so much more when they realize the power of their own subconscious.
Tracy has performed coast-to-coast and continues to book shows for clients all across the United States.  She resides in Denver, Colorado, and her home area covers the southwest extending from Arkansas to California - but don't let that stop you from booking Tracy if you don't live in those areas!  She loves to travel and meet new people all over the world and is more than happy to perform for you at your next event.
Booking Tracy Gray is sure to put a smile on everyone's face!